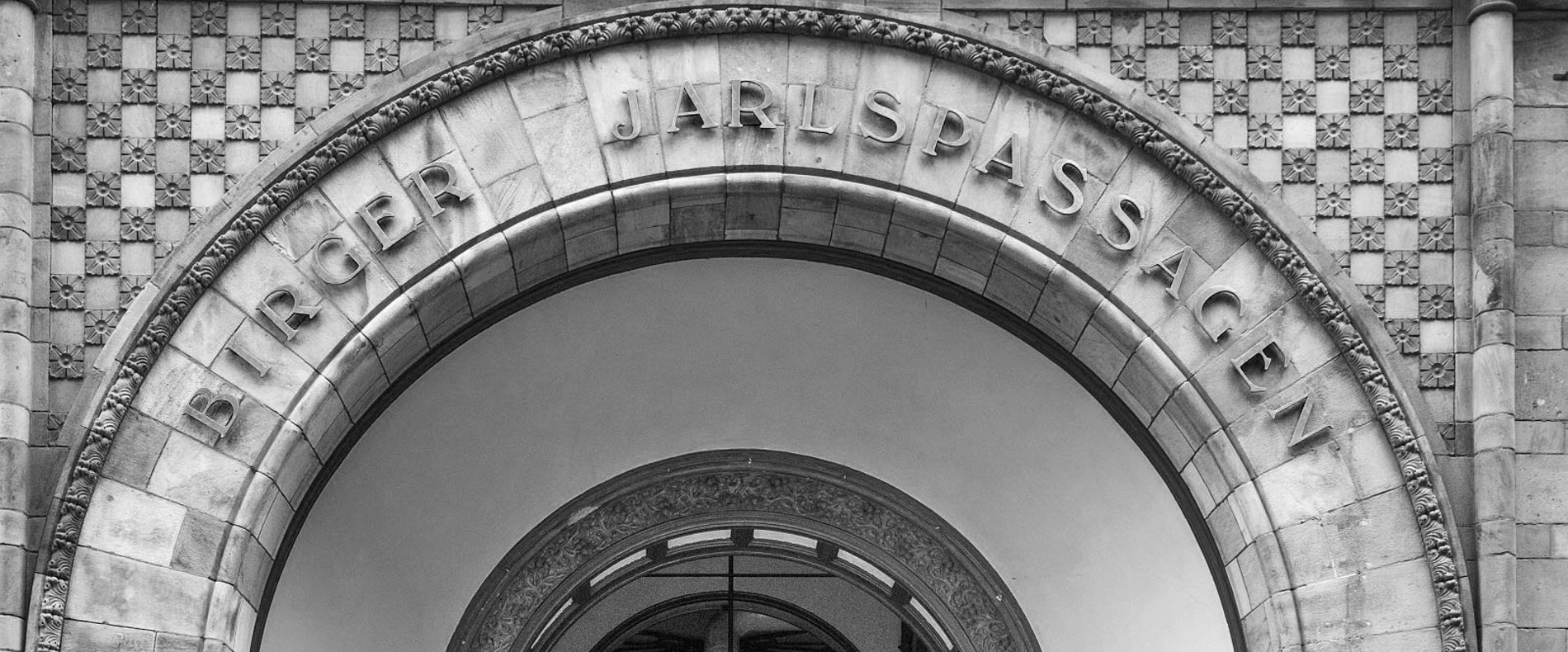 Adam/Albin opens Nori Bar
Adam & Albin, together with multi-award-winning Josephine Sondlo, are to open Nori Bar in the historic Birger Jarlspassagen.
The new cocktail bar, located next to the Misshumasshu restaurant, will open during spring with the ambition of further strengthening the prestigious Birger Jarlspassagen walkway as a vibrant meeting place at the heart of Bibliotekstan.
Adam & Albin already run the Misshumasshu restaurant in Birger Jarlspassagen, which will now be complemented by the cocktail bar with the celebrated chef duo and star bartender Josephine Sondlo. The inspiration for the Nori Bar concept is taken from the best New York bars where Jospehine has plied her trade. The concept will be dark, mysterious and suggestive where every order will be treated with the same artisanal skill and attention to detail. The cocktail menu will be based on classics with twists from Japanese – ranging from specific ingredients to intricate techniques. White Russian turns into a Khakigori (Japanese shaved ice), Bloody Mary is spiced with miso and togarashi and then garnished with nori leaves. Expect a lot of colour, beautiful shapes and creative garnishes that enhance flavour.
"In addition to fantastic bar food in the evening, we'll be providing lovely long lunches focused on seafood during the day. There will be a set menu with a nod to Japanese omakase. Chefs and bartenders will share space behind the bar throughout the day and the evening. This is the first bar we've opened, but as always it's important that the food is also of the highest standard, just like at our other restaurants," says Adam Dahlberg, co-founder of Adam & Albin.
"Axel Sundeman, who's also entertainment director for Misshumasshu, will be responsible for DJs, live music and other happenings. Nori Bar will be a great addition to the Stureplan restaurant scene, and this will be the bar you'll never want to leave. The roaring 20s are here!" says Albin Wessman, co-founder of Adam & Albin.
Bibliotekstan continues to be the top meeting place in Stockholm with the best mix of Swedish and international fashion together with restaurants and cafés gathered in an inspiring environment.
"We're delighted that Adam & Albin has chosen Bibliotekstan for its new concept Nori Bar and thereby further strengthen the illustrious Birger Jarlspassagen as a vibrant meeting place at the heart of the city. Nori Bar complements our existing offering and broadens Bibliotekstan's Food & Beverage offering," says Emanuel Westin, Head of Business Development, Retail at Hufvudstaden.